We're more than half way through 2015, can you believe it? It feels like only a few weeks ago I was celebrating last Christmas, and it's scary to think this years is right on our tails. Unlike last year though, I've been struggling with my reading this year. A bit of this, a stumbling block here, not being in the mood, life just interfering and attitudes changing have all played their parts, alas, I have still read plenty enough to showcase some of the best of those I've found time for. Here's my best of 2015, as of today.
Series Starters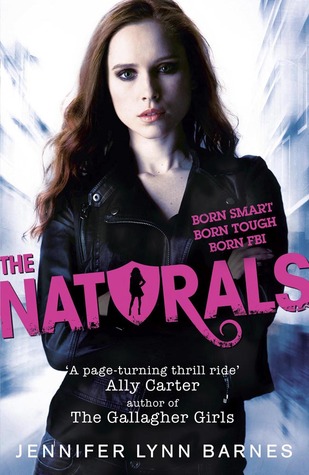 1. Red Queen by Victoria Aveyard:
After so many varied reviews of Red Queen, I almost didn't actually read my digital copy, but something in me decided I had to give it a go and wow, what a book. There's so much of the features I love in this book - deceit, politics, romance, abilities, hierarchy, secret revolutions, Red Queen has it all going on, and it's fabulous. I can't wait to continue to series next year.
2. The Naturals by Jennifer Lynn Barnes:
I chose The Naturals on a whim to be gifted to me because it sounded pretty interesting and like an easy read. Boy was I surprised. Fantastic characters, brilliant plot and mystery, lots of grit and depth and so many twists, I could not have been more pleased. It's ultimately found it's way into my favourite series collection. I cannot wait for All-In.
Series Reviews - The Naturals
3. Never Never by Colleen Hoover & Tarryn Fisher:
Granted, I am yet to read Never Never: Part 2 just yet, but Never Never in itself was a whirlwind in a compact package. The romance, the mystery, the agendas, the sci-fi/memory aspects, it all amazed me and had me completely immersed. It's not without it's weak points, but be warned, it's got a painful of a cliff-hanger.
4. Half Bad by Sally Green:
Much like Red Queen, I really wasn't sure I'd actually read Half Bad, but something stirred in me and encouraged me, and I couldn't be happier for it. There's so much depth and harshness in this series, it's characters feel real and organic, it's politics and ruling, oh and the writing, it's so one of a kind. It's a series you need to form your own opinion of for sure.
Series Reviews - Half Life
Series Sequels/Enders
5. Fire Fall by Bethany Frenette:
Burn Bright and Fire Fall were fabulous sequels to Dark Star and I'm still extremely angry this series wasn't treated to the marketing, promotion and readership it deserved. Fantastic premise, amazing world, great urban/powers/heroes theme, mother/daughter relationship perfection and a romance to die for, ugh, this series is everything and I love it so so much.
Series Reviews - Dark Star
6. Crown of Midnight by Sarah J. Maas:
I'm still delaying Heir of Fire for as long as possible because of varied reviews, but Crown of Midnight was all kinds of fabulous and made me fall in love with Maas writing beauty. Her characters, her HUGE plot and the way her world is just magical is fantastic. I would say that Crown of Midnight helps decide whether you continue the series..
Series Reviews - Throne of Glass
7. The Dream Thieves by Maggie Stiefvater:
The Raven Boys was pretty exciting and I enjoyed my experience, I just had squiffy issues, but in Dream Thieves, everything just seemed to go hand-in-hand with one another and I enjoyed every second I spent reading it. It's lyrical, it's beautiful, it's like walking through paradise, filled with heartache. Painful, but pretty wonderful.
Series Reviews - The Raven Boys
8. Bruja by Aileen Erin:
Alpha Girl is such a quite, underrated series that more people need to read. We're talking leading ladies in charge of werewolf packs, sexy romance, such much plot and charcater development and relationships, but Bruja knocked my socks off. Ugh, romance, characters, plot, sexiness, it was hypnotising, enthralling, exciting, it was everything. *love heart eyes*
Series Reviews - Alpha Girl
9. The Traitor by Allen Zadoff:
Unknown Assassin will always go down as my most surprising series. Picked up on a whim, this whole adventure has been so exciting and fabulous and I could not have asked for a better ending to one of my all time favourite series. Zadoff is a genius, and this book was pretty darn perfect. Spies, agendas, twists, loyalty, faith, friendship, character development, <3!
Series Reviews - Boy Nobody
Standalones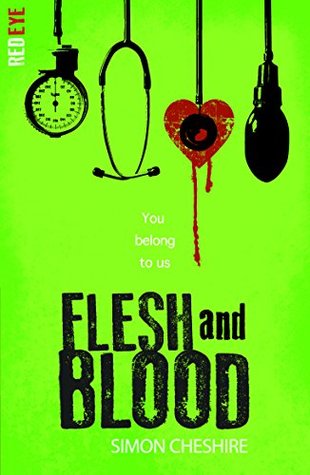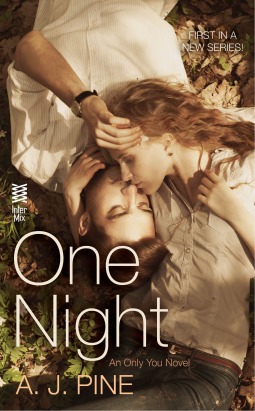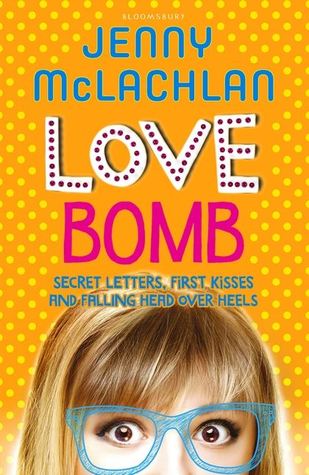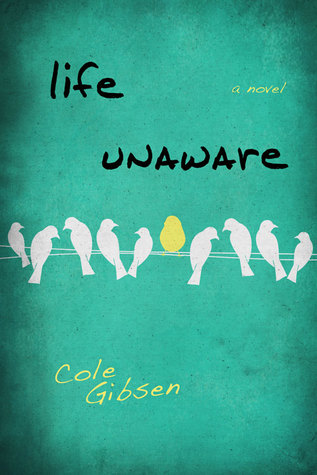 10. Flesh and Blood by Simon Cheshire:
I don't do horror books too often, but Flesh and Blood is one of those rare occasions and wow, it was worth the rarity. Gruesome, gore, twisted, plain wrong in every way and so enticing, exciting, thrilling and damn fabulous, I never expected to like it like I did. Seriously, if you're looking for underrated horror, this is it.
Book Review - Flesh and Blood
11. One Night by A.J. Pine:
Everybody who has followed me for any length of time knows I'm a huge fan of Pine's work, and One Night was no differently. Depth, pain, drama, angst, sexiness, amazing best friends, lots of general realistic life issues and jobs, it was all rather wonderful, and I seriously can't wait to read the companion to One Night later this year.
Book Review - One Night
12. Love Bomb by Jenny McLachlan:
I seriously loved Flirty Dancing and finding out this was a series following the four ladybirds, I couldn't have been more exciting about Love Bomb. Despite my issue with the novel, the rest of it was pure perfection - best friend romance, great friends, grief letters, families moving on form death, this has it all - it's a wonderful childrens novel for sure.
Book Review - Love Bomb
13. Perfectly Ella by Candy Harper:
Speaking of childrens novels, you know Candy Harper writes some of the best, right? Her Faith series is super and I'll read anything she writes contemporary wise, but Perfectly Ella was just beautiful and heart-felt and just felt so realistic and honest. I fell in love with everything about it, and Harper is one of few childrens authors I will read again and again.
Book Review - Perfectly Ella
14. Life Unaware by Cole Gibson:
The only contemporary on this list to hit my favourites list of this year and honestly, I loved it completely. Other people felt differently, and their welcome to their opinions, but this book, Life Unaware, it was everything to me in the moment I read. It was perfection, with it's characters, with it's plot and it's slow romance.
Book Review - Life Unaware
What have your favourite books been so far?